Luna Imaging, Inc. and Lee & Lee Communications Form A Strategic Partnership
Leading to the Development of a Multilingual Version of Insight?

Mandarin-Language Version of Insight?/font> will be Distributed in China by Lee & Lee Communications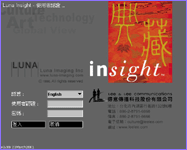 VENICE, CA (December 8, 2000) - Language barriers are coming down and the treasures of China are opening up to Internet access as a result of a development and distribution agreement announced today between Luna Imaging, Inc., and Lee & Lee Communications.

The new partnership brings together two leaders in the art and image collection management world. Lee & Lee is the sole licensee of the images from the National Palace Museum and also represent several other museums in Mainland China. Luna Imaging Inc. provides software for managing and using images over the Internet and is used by some of the most prominent museums, universities and libraries in the United States to provide online access to their collections.

As a result of the new strategic partnership, Luna Imaging will begin development of a Mandarin language version of its powerful Insight?/font> software. Insight?/font> will offer searching and display of information using both traditional and simplified Chinese characters, combined with Insight's?/font> rich set of user tools for viewing, comparing and organizing high quality images and other media assets online.

Development will fully internationalize Insight?/font> language support. Complete Unicode compliance and the creation of modular, drop in packages for each language will allow InsightR owners to add languages and character sets to image collections housed within Insight?/font>.

"Lee & Lee's reputation and seasoned experience in Asia offer the perfect partnership for extending Luna's services and software. If key benefits of Insight?/font> are access to high-resolution image collections online from anywhere at anytime - soon, 'in any language,' will be added to Insight's strengths," says Luna Imaging President Michael Ester.

In their first collaboration, Insight?will be used to manage and use thousands of images from the National Palace Museum. Located in Taipei, the National Palace Museum houses over 700,000 art objects and artifacts from all of China's rich 6,000-year history.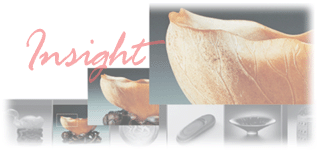 "Luna's Insight?software anticipated, and far exceeded, the requirements we were looking for in a system to access and use image collections online" says Ann Lee, president of Lee & Lee. "Luna's shared background with cultural institutions and the quality of Insight?technology are key to our mission of advancing Chinese culture to the world.

" As part of the agreement, Lee & Lee will market and distribute Insight?in Asian markets, including the People's Republic of China, Taiwan (R.O.C.), Singapore, Hong Kong and Macau. Once Mandarin is incorporated, Lee & Lee plans to extend Insight® support to other Asian languages in the near future.