In 1997 Lee & Lee developed the world's first DVD-ROM / video hybrid title containing a wealth of information on museum holdings. We also established our American subsidiary, Lee & Lee Communications U.S.A., In Silicon Valley to further strengthen our international marketing operations and technology research.
In 1999 Lee & Lee signed a long-term co-development contract with the National Palace Museum to create the [Museum Digital Database System]. It is expected to complete digital images of 10,000 well-known national treasures by the year 2005. These will be available for viewing via the Internet, and promise to be a boon to educators, researchers, and art lovers the world over.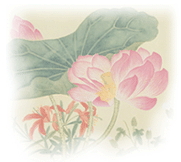 In the year of 2001, Lee & Lee offered it's core expertise to work with museums, universities, libraries...to accomplish their digital archives. What we provide are: the planning for multimedia integration system, the structuring of digital database and the application system for management and market expanding. We also strive to increase value added of traditional industries by enriching them with contents of Chinese culture. We are committed to sharing our multimedia expertise and furthering the infrastructure necessary for developing a knowledge economy for related industries.